The 2023 Subaru Love Promise Customer and Community Commitment Award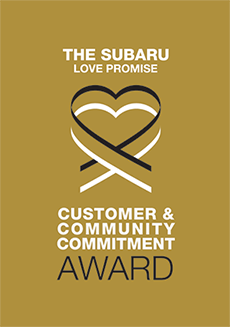 We've been nationally recognized for our dedication to our customers, our community, and the Subaru Love Promise.
We're honored to receive the 2023 Subaru Love Promise Customer and Community Commitment Award. This award nationally recognizes elite Subaru retailers who provide an exceptional customer experience at every interaction with Subaru. These retailers have also demonstrated an outstanding commitment to supporting passions and causes in their local communities in important areas such as the environment, community, health, education, and pets.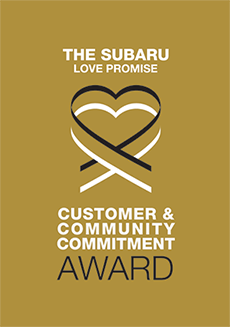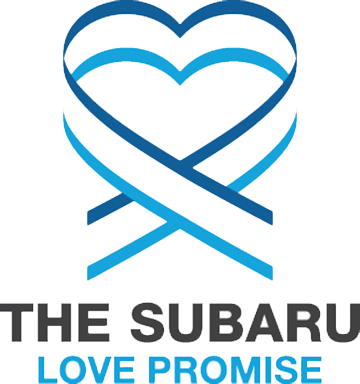 What is the Subaru Love Promise?
Subaru and our retailers believe in making the world a better place and the Subaru Love Promise is our vision of respecting all people. This is our commitment to show love and respect to our customers and to work to make a positive impact in the world.
How is Subaru of Kennesaw dedicated locally to the Love Promise?
Our Love Promise can be seen through our on-going partnerships with local charities and non-profits. We're grateful for the opportunity, not only to be a part of our community, but to serve it as well.
Mostly Mutts Animal Rescue
National Wildlife Association
Vaughan Elementary School
Camp Twin Lakes, Beyond Limits Therapeutic Riding
Love Promise Stories from Subaru of Kennesaw
Subaru and Subaru of Kennesaw believe in making a positive impact on the communities in which we live and work. We uphold that belief through our Love Promise Community Commitment. Every month, we select inspiring stories from customers and partners from around our area who strive to support our collective commitment and feature them here
Carter's Journey - Janine M
At Mostly Mutts, we take them all, the old, the young, the blind and the ill. We feed them, we console them, we nurse them back to health. Some need surgery, others long term treatment. Many need to learn how to trust again. We do it all and then we find them loving forever homes. Carter's story is exactly why we are so committed to rescue. In August, Carter was found wandering on a rural road drinking from a puddle. He was extremely underweight, with red skin, sores and hair loss from a bad case of Demodex mange. He had bite marks all over. He must have been homeless for quite a long time. He needed us. We did a complete medical exam and testing. He had a UTI and very high glucose levels in addition to mange and cataracts. He was immediately taken into foster by our executive director due to the amount of care he needed. He was given antibiotics and daily medicated baths. His glucose was monitored and he began twice-daily insulin injections. It was determined that he has very limited, if any, vision most likely a combination of the diabetes and the cataracts. It was a miracle that he was able to survive on his own. After two months of loving care, his diabetes was under control, he was gaining weight, the painful mange and sores that covered his body had healed and his fur was growing back. By the end of September, he was ready for a foster home with other dogs so he could get some dog socialization. He played and ran and did dog things. He even made friends with another visually impaired dog in the home and they figured out how to play together. He was finally ready for adoption. Carter's adopter has always a soft spot for underdogs. He was looking specifically for a special needs dog and Carter's story touched his heart. We couldn't have asked for a better match! On October 22, a very happy Carter was adopted by this very special person and we know they will have many years of happiness ahead of them! Thanks for your support, Subaru!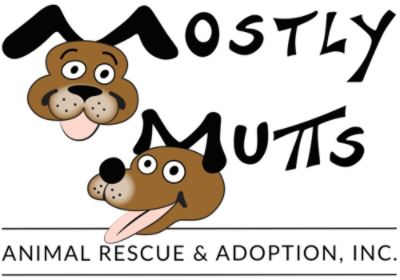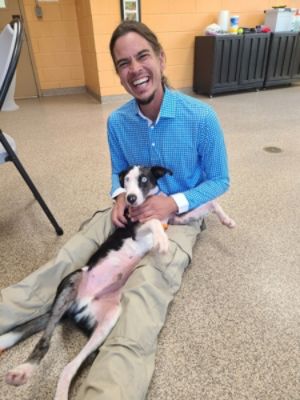 ---
Going Beyond with Subaru! - Kristen M
It has been an honor and privilege to share our community with Subaru of Kennesaw! Through your continued generosity and support we have been able to increase participation in our Therapeutic Horseback Riding Program! Horses and Humans have a special relationship. The healing that happens between our equine partners, and our special needs riders, is nothing short of miraculous! We can not thank Subaru enough for believing in our vision, and supporting our goal of helping others who can not always help themselves. Being a part of Subaru's Share the Love Event has been lifechanging to our riders. The support allows us to keep our cost to participants low, while offering them top-notch instruction from our 3 PATH Certified Therapeutic Riding Instructors. Beyond Limits is proud to give back to our community by hosting our annual Beyond Autism Horse Show in the Spring and Fall every year. This community event allows riders of all abilities the opportunity to compete and share their love of sport in a safe and all-inclusive environment. It is thanks to Subaru that we are able to put on these events for our riders, and others in our community, at a low cost and high reward! Thanks again Subaru for partnering with us at Beyond Limits Therapeutic Riding, and thank you for setting a great example of what it looks like to Go Beyond!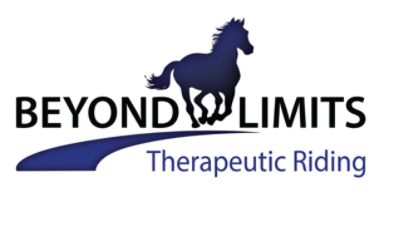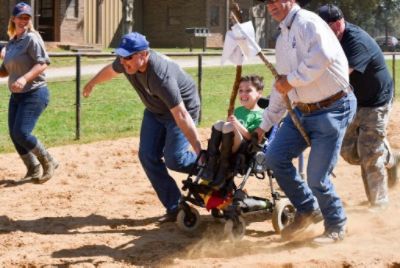 ---
Subaru loves the Mutts! - Kelley L
It can get very expensive keeping a roof over our Mutts' heads. Fundraising is a constant challenge for non-profits and costs are only going up. That is why it makes such a difference in our Mutts' lives when we have a partner like Subaru. Earlier this year, we held our annual Putts for Mutts Golf Tournament, and we were able to raise over $24,000. Subaru was a big part of that success. They offered a brand-new Subaru to anyone who got a hole in one. Being able to advertise that prize helped fill up our roster of Golfers. They also sponsored Hole number 4 on our course. Subaru also sponsored our Bingo Night last year. Each October during the Share the Love campaign they give us goodie bags that are much appreciated by new adopters. Our Mutts have even visited the Subaru of Kennesaw dealership, demonstrating the importance of transporting your dog safely. We consider the team at Subaru of Kennesaw to be part of the Mostly Mutts family and we are very grateful for their ongoing support.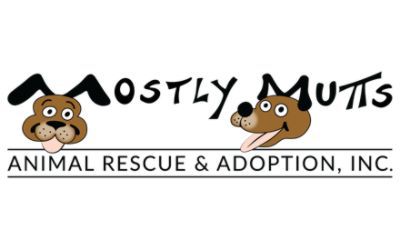 ---
Greetings of Hope & Warmth - Udana D
On July 11, 2022, The Leukemia & Lymphoma Society – Georgia/South Carolina region and Subaru of Kennesaw had the pleasure of delivering 80 blankets to the Cancer Center at Kennestone as part of the Subaru Loves to Care program. These comforting gifts were accompanied by personalized messages of hope written by the customers and staff of Subaru of Kennesaw. This incredible act of generosity was warmly received by the Cancer Center at Kennestone staff who were thrilled to distribute these comforting gifts to their patients. LLS is proud to partner with Subaru to spread hope, love and warmth to those fighting cancer, across the country and right here in the Marietta, Georgia community. Many thanks to everyone at Subaru of Kennesaw and the Cancer Center at Kennestone, not only for a memorable day, but for supporting LLS's mission to cure blood cancers and improve the quality of life of patients and their families.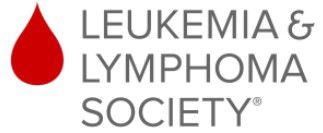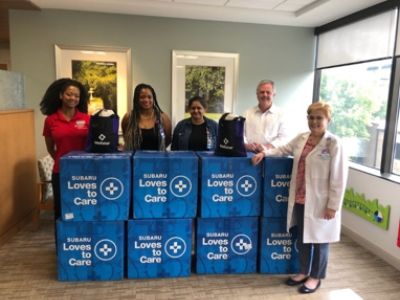 ---
At Camp I can Fly! - Kellie G
Subaru of Kennesaw is a key partner at Camp Twin Lakes. Thanks to their generosity and dedication they have raised nearly $100,000 in 7 years, ensuring over 160 campers needs are met through the therapeutic programing Camp Twin Lakes provides. At Camp, our programs are designed for children and families living with serious illnesses, disabilities, and life challenges. We create intentional programming that provide opportunities for each camper to grow in their confidence, independence, create life-long friendships with kids just like them, and engage them in activities they never would have dreamed of being possible. It truly is life changing. As one of our young campers said after she ziplined across our lakes, "I may not be able to walk, but at camp - I can fly". Subaru of Kennesaw, thank you for helping our campers reach new heights!
---
Charm, The Little Kitten That Could! - Janine M
Her name is Charm, but her life had been anything but. In June of 2021, the tiniest of kittens at animal control mewed so loud, she demanded to be rescued! Charm was in rough shape, there was not much hope she would survive. She had an open wound on her shoulder where a bot fly laid eggs, producing a wolf worm. This parasite proceeded to eat most of her muscle rendering her left front leg useless. There was a severe, deep gash where her tail connects to her body. Her tail was lifeless and infected. She would need both her leg and tail amputated. Most would have never taken a chance on her. But she was insistent and vocal. We could not leave her. One of our amazing fosters saw the fight in this little girl and took her home. Fostering this tiny one with the odds so stacked against her was a day to day challenge. She needed to gain weight in order to have her life saving surgeries. Every day her foster cleaned her wounds, syringe fed her when she wouldn't eat and kept her warm and comfortable. She brought Charm to work with her and little Charm would often sleep on her shoulder.At one point our veterinarian suggested it might be time for a tough end of life decision. Her wounds would start to heal and then get worse only to get better again. We decided just a little more time. Charm rewarded us with a rally. With the patience and loving care from her foster, by August, she gained enough weight to undergo surgery to have her tail amputated. She took it like a champ and began feeling even better. She continued to gain weight and then in October underwent amputation surgery on her leg. Charm adjusted to her new life as a tailless, tripod kitten and flourished! She has no idea that she is anything other than an able bodied playful kitten! Her foster had been through so much with this amazing girl that she could not bear to let her go and on October 22 she made it official with her adoption! Thanks to the generous support of Subaru, we can continue to save lives like Charm!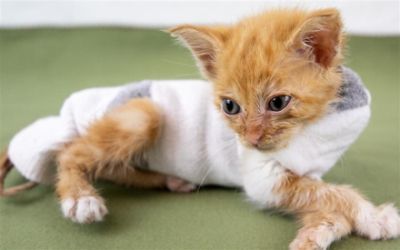 ---
Helping the Special Needs Community - Emily D
Subaru of Kennesaw participated in the twenty-first annual Beautiful Backroads Century (BBC) Bike Ride in Cartersville, Georgia. Every year, on the third Saturday in September, the Anheuser-Busch plant hosts a bike ride event that benefits Hickory Log Personal Care Home. Hickory Log's mission is to provide a safe place to call home for men with special needs. We are a private, non-profit personal care home that offers communal housing for up to twenty-four men living with developmental or intellectual disabilities as well as those with traumatic brain injuries. Hickory Log currently houses nineteen residents, several of which have called Hickory Log home for over twenty years; some as long as forty-five years. This year's event gathered over 800 riders. We were able to raise $65,000 for Hickory Log, which could not happen without the support from organizations like yours! Subaru of Kennesaw's involvement not only helped raise money for Hickory Log but also raise awareness about the invaluable service they provide. Thank you, Subaru of Kennesaw, for supporting the men and mission of Hickory Log through the Beautiful Backroads Century!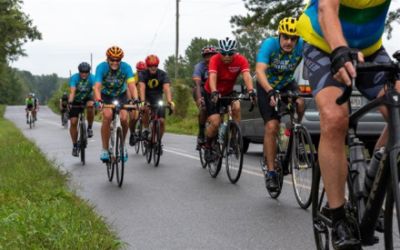 ---
Camp is essential & Subaru is an essential partner - Liz L
Thank you to our friends at Subaru of Kennesaw for continuing to Share the Love with Camp Twin Lakes. When we needed it most, your generosity helped meet the increased needs of our campers created by the ever-changing conditions of the pandemic. COVID-19 challenged our community in more ways than we could have imagined, and our campers were no exception. Camper families experienced increased feelings of loneliness and isolation, and a loss of routine, structure, and specialized care that created additional stress in caring for high-risk children. We have always known that Camp is an important resource for the families we serve and we're very excited to welcome campers back to Camp for our traditional summer programming this June. The pandemic has shown us that Camp Twin Lakes is ESSENTIAL, and Subaru of Kennesaw is an essential partner in making it possible.
---
The BEST dealership in the state of Georgia! - Tama R
I have admired Subaru for almost 40 years now and today I bought my 1st Subaru from Subaru of Kennesaw! I bought the car I have been driving new in 2004, it was an Acura RSX-S, a sporty 2 door manual stick shift with a Bose sound system and a moon roof. It was a great little car- reliable and safe - it got me from point A to point B and back again. The last few years have been tough on my little car, I have spent several thousand dollars just to keep her running. She left me stranded several times over the last year. The worst time was during the first part of COVID when everything closed early. As a result I would stay home and not go places because I would have to drive and driving my car was not fun anymore. I never knew if I would make it to my destination. When it was cold outside I had to start my car and let it warm up for 15 minutes just so I could drive it. The power steering didn't work unless it was warm which made it nearly impossible to steer in cold weather. Sometimes it would give me trouble even after I had let it warm up. I prayed I would make it to and from my destinations everyday! I knew I had to get a new car. I looked online for used cars and had narrowed it down to 3 possible cars. They were - an Elantra, a Passat and Subaru (any Subaru would be awesome). First I went to the Hyundai dealership to look at a used car I saw online only to find out it was at the sister company in Cumming, GA. That was too far to drive my poor little car. I decided to stop by Subaru and then go to the Volkswagon dealership last cause I was sure I was going to end up with a VW. I saw a used Subaru online that I knew I could afford. I talked to John on the phone earlier that day and he was expecting me. When I got there John was with another customer and went out of his way to get someone else to help me. Morris was not with a customer so he told John he would help me. Now I was not expecting much because Subaru has always been out of my price range... it was always a car that I only dreamed of owning. Now the dealership was really busy on this day, it was a sunny warm day and we haven't had a sunny warm day in a while. So Morris showed me where the used cars were and all of these cars were out of my price range. He asked me what my range was and I told him. He told me there was only one in that price range and I wasn't crazy about it. I asked him if there was any deals on the 2020 models and he informed me there were no 2020's. I told him what I really wanted was a Crosstrek. There was a Crosstrek and a Impreza next to each other and I kept admiring them. I told Morris that I was also looking online at a Subaru and would be able to get a car from the car vending machine. However I was not even sure that my massage table would fit in the back of the car I was looking at. So Morris got the keys to the Crosstrek and Impreza so I could check out the cargo space. I was thrilled to see that it would fit with room to spare. I mentioned to Morris that I would love to get one of the cars he just showed me however with my credit I didn't think it was possible. So Morris went and talked to his manager to run numbers. They came back with a great deal beating the online competition. The entire process was really quite pleasant! I felt like they really cared about me and truly had my best interest at heart. I am absolutely thrilled with "My Subaru". I just wanted to say THANK YOU from the bottom of my heart. I feel blessed to be a part of the Subaru of Kennesaw family. I'm looking forward to the rain, cold and even snow... I don't fear it, now I want to embrace it. I now have a safe and reliable car that I can take to Louisiana to visit my family. I can't wait to see my grandbabies, it's been a while. Thank you again, you have no idea how much this has impacted my life. Tama Romero, A very satisfied customer.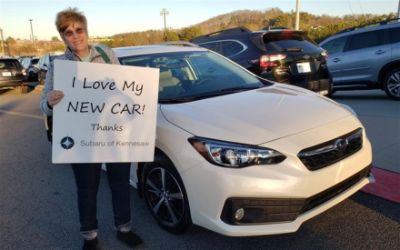 ---
THANK YOU Subaru for helping families in need!! - Ben B
Since the start of the pandemic, the Atlanta Community Food Bank has seen a 300% increase in families seeking food assistance. Currently, we are distributing 50% more food per week than we were at this time in 2020 and are serving over 1 million food insecure Georgians due to the COVID-19 crisis. 1 in 4 children currently go to bed at night hungry In 2020, Subaru provided enough support help us provide almost 200,000 meals to our 29 county service area. With their help, and yours, we are going to make sure every family that needs a meal will have it and we will get through this thing together! Thank you Subaru!!
---